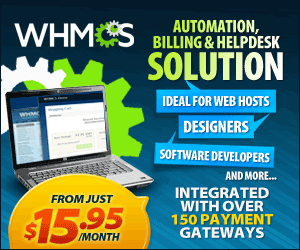 WHMCS is an automation platform that simplifies and automates all aspects of operating an online web hosting and domain registrar business.
Hosting – Let WHMCS take the hassle out of your web hosting business. With WHMCS, common tasks are automated and hassle free.
Domains – All the tools you need to sell domains including advanced domain suggestions and a fully featured self service management portal for customers.
Billing – Let WHMCS take care of generating invoices, collecting payments, sending reminders and tracking performance, while you focus on growing your business.
Visit my Unique Referral Link to get started with WHMCS.